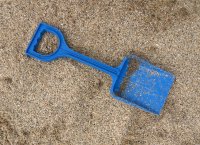 What's with the rash of everyday things being renamed in complicated ways?
First up is Pizza Hut. For years, this chain has been synonymous with pizza, salad bars and, if you're a kid, their ice cream factory, which lets you keep returning to eat more ice-cream until you're actually sick.
But what's this? They don't seem to have a salad bar anymore. For 2009, they appear to have renamed it the Salad Station. As their website explains:
"Grab a bowl & help yourself. Check out our all-new Salad Station, and get creative with new ingredients, dressings, drizzles and toppings."
Umm, sounds a little bit like a good old salad bar to me. So what's with the name change?
Ready what?
Next is that rather well-known US chain of coffee shops: Starbucks. As you might have seen, they recently launched a brand of instant coffee called VIA.
No, I don't know why they've capitalised the name. And I also don't know why they've decided to call it 'ready brew' instead of instant coffee.