Here are some I made earlier
I have loads of examples of my work – you can see a few of them below.
There are plenty more too (for super-secret reasons, some clients don't let me feature their work on this page), so for more information just drop me a line.
Try and give me an idea of the sort of experience you're looking for, so I can dig out the most suitable samples. I also write for Londonist, a website about London – see my most recent pieces here.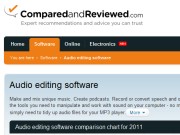 Compared and Reviewed
Compared and Reviewed offers straightforward analysis of and advice about technology products.
I wrote text for an awful lot of of their pages, but a couple of good examples are the website hosting and online backup sections.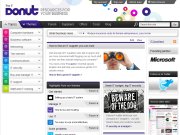 The IT Donut
This website launched at the end of August 2010. It offers heaps of practical IT advice for small businesses – in plain English, rather than the geeklish that such sites often specialise in.
It's one of a family of sites that also includes the Start-Up, Marketing and Law Donuts. As well as editing the site, I've written much of the higher-level content there – some 70-odd articles altogether.
I did a significant amount of work for O2 Broadband, writing much of the order process and FAQ.
I also wrote the many articles in the O2 Broadband help section.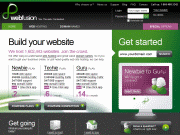 Webfusion US
This hosting website launched in Autumn 2008. I'm proud of the informal, more playful copy.
I wrote most of the text on the site, including much of the sales copy and order process.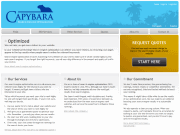 Capybara SEO
Capybara SEO are based in Peru, but offer search engine optimisation services worldwide.
I wrote the copy for this SEO site, working from the UK and relying on email and the phone to talk to the client in Peru. And now I laugh in the face of time differences.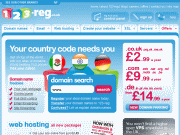 123-reg
Yes, it's another web host. I wrote a good proportion of the text on the company's website, including the WHOIS privacy section.
I also wrote anything by 'John' on the blog. But not the other posts.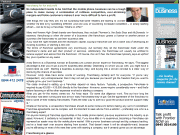 Mobile Business magazine
It's going a little way back now, but I'm still proud of this article on setting up a mobile phone franchise.
I had to speak to a load of people and secure photos, all to a very tight deadline.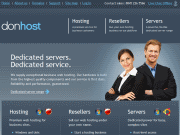 Donhost
High-end products like custom servers supported by top customer service. Like the Rolls Royce of the hosting world, but without the big radiator grilles.
I wrote much of the text on the site.
There are a few interviews I'm proud of too. My all-time favourite was when I chatted to Wendy Northcutt for the 123-reg blog. Wendy's the lady behind the Darwin Awards – who wouldn't enjoy a conversation that included a tale about juggling hand grenades?
I've also interviewed Chris Anderson. I'll admit to being a little nervous about that one – after all, he was Editor-in-Chief of Wired at the time.
Finally, here's a random piece I wrote for Microsoft about connecting to wireless hotspots.
Like I said, I have plenty of other examples of my writing, from articles for big multinationals to work for smaller businesses. Get in touch to see more. Or just to say hello.