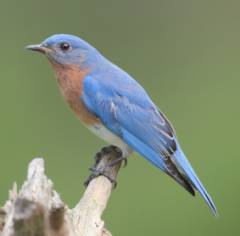 I have a confession to make: I think Twitter is utterly fantastic. Sure, it can be a bit distracting at times, but that's nothing self-discipline (and leaving the iPhone at home) won't solve.
It seems not everyone agrees with me. Rather like Marmite or Manchester United, Twitter's one of those things people love or hate. They get it or they don't.
Well, in an effort to introduce you to the world of Twitter (and convert any sceptics out there), here are six reasons I think it's great. It's not just people saying what they had for lunch, you know.
It's a great source of information. People on Twitter are a friendly bunch all-round really. There's always someone who'll answer your questions, whether you want help buying a laptop, or advice on the best place to go for lunch.
There's interesting stuff to read. Where I used to turn first to Google Reader for my fix of interesting articles, I can now be pretty sure of finding handpicked gems in the stream of tweets from people I follow.
It gives me an outlet when I'm working by myself. Working from home gets a bit lonely sometimes, but at least I can partake in some online banter with fellow tweeters if things get too boring. Think of it as an online watercooler.
It's good for networking. For me, LinkedIn seems too formal and Facebook is too much about people I already know. But with Twitter it's easy to find people working in my profession, so I can share ideas, offer (and receive) advice – and maybe even pick up the odd client.
You hear about news first on Twitter. All the major news outlets use Twitter now (here's The Guardian and BBC News), but you're more likely to pick up on breaking news as it spreads like wildfire through the system. The Hudson River plane crash is a great example.
Occasionally you get free stuff. If it's material gains you want, plenty of companies run promotions and giveaways on Twitter. I've blagged a free case of beer and a CD so far. It's not quite the conveyor belt from The Generation Game, but there are opportunities out there.
I could go on, but if you've not been convinced by those points, there's no hope for you anyway. Don't use Twitter? Go on, sign up and give it a go. You can follow me for a start.