I'm going missing for a while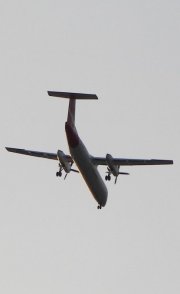 Regular clients, look away now. You know this already. For everyone else: I'm off on holiday, so don't expect to hear from me for bit. I'll be back in three weeks or so.
I won't be completely out of touch, so if you were thinking of dropping me a line, don't let the fact I'm not in the country stop you. I'll be checking my messages while I'm away – I'm just not entirely sure when or how often. So don't expect an immediate reply.
It'll be quiet here till I'm back, but if you're desperate for updates then check Flickr. I'll probably upload photos for safekeeping as I go.