Just desserts from this clever restaurant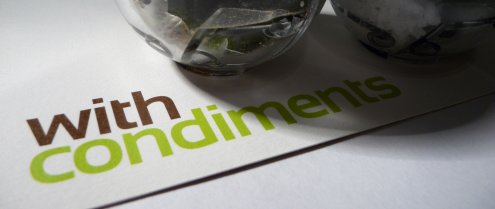 I like it when restaurants take the time to get their branding right. It implies a similar amount of effort has gone in to the food.
I had a meal in a Reading eaterie a couple of weeks ago. The bill turned up with this witty "with condiments" card, which perfectly fit the modern, relaxed feel of the place, and made me chuckle.
As it turned out the food was excellent, but if it hadn't been, at least the clever copywriting would've gone some way to making up for it.