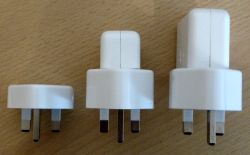 Apple are masters of the glitzy product launch. By witholding all details of whatever new piece of kit they're announcing, the company whips the media and its loyal fans into a frenzy of excitement and speculation.
This hype machine generates levels of publicity that other companies can only dream of. The recent iPad launch is a prime example.
Now, that sort of PR comes to Apple, in part at least, because the company's products are pretty impressive. With each launch, they work to improve everything – not just the headline features that persuade people to part with their money.