Writers: make sure your work files are safe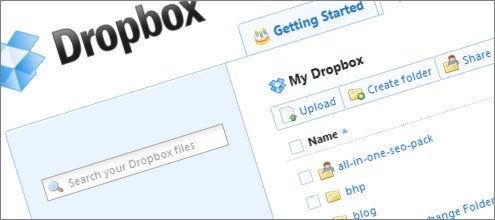 You might have read about how I broke my netbook the other week. The computer's hard drive – contanining important work I've done for clients – could have been destroyed when it hit the ground, and the incident has rammed home the importance of keeping safe backups of my work.
Thankfully, I'm already pretty clued up. A few months back I started using Dropbox, an online backup and file sharing tool. It does three important jobs for me, and I wouldn't be without it now:
It keeps my files safe. Dropbox creates a special folder on my computer. Anything I save there gets backed up across the internet to a secure server. It means that if my laptop is stolen or broken, or files get deleted, I can hop online and get them back.
It synchronises files across my computers. Dropbox keeps files up-to-date on both my computers. If I edit a file on my main PC, it gets copied across to my netbook the next time I turn it on. I'm never without the latest version of my work.
It lets me share files with other people. It's easy to set up shared folders with Dropbox, so lots of people can access them. I occasionally use this feature to get work to clients, but I can see it could be really useful for working together on projects.
That's not the end of this handy service. It has a web interface, so I can log in and grab my files from any internet-connected computer. There's even an iPhone app.
It does version control, so I can roll back to an older version of a file if I make some horrendous mistake. And – I'm aware making a statement like this is asking for trouble – it's never crashed on me. Not once.
If you don't have a safety net to protect your important files, go and get Dropbox. Now. It's free for up to 2GB of storage, and a piddling $9.99 a month for up to 50GB. I can't think of many services I'd recommend more wholeheartedly.