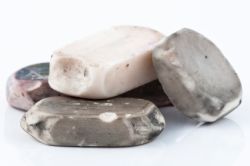 No matter whether you're a professional web copywriter (like me) or a professional something-else (maybe that's you), we all have to edit our own work from time-to-time.
We do it when we read through an email before sending it, when we put the finishing touches to a new business proposal or when we dash off a press release. (You probably don't do it when writing the weekly shopping list, but that's ok.)
Editing isn't easy
It's not easy to edit your own text. Because you wrote it, you're less likely to spot mistakes. Trust me – I once wrote a blog post promoting an event which got a the date of the event totally wrong. I wrote "14 November" instead of "14 January". And I didn't realise until a reader pointed it out.
That happened because I was in a rush. I wanted to get the information out there as soon as possible. Want to avoid this sort of embarrassing mistake? I've put together a few tips for you: