Group buying: great or grating?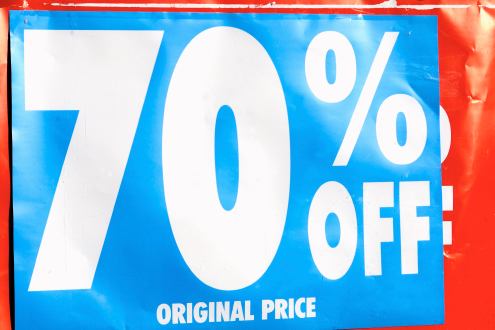 I signed up to Groupon a couple of months ago. Everyone's been talking about it (if by 'everyone' you mean the always-watching-for-the-next-big-thing Twitter crowd), so I thought I'd better give it a go.
A deal a day
The idea behind Groupon is simple and appealing. They send you a different deal each day. When you see one you like, you buy it. But the twist is in the 'group' nature of it. Each deal requires a certain number of people to commit to it. When it hits that number, the deal is on.
It's all about harnessing group buying power to secure big discounts. 'Up to 90 per cent discount,' proclaims the site.
It works, but I don't like it
Groupon works as a concept. It's huge in the US. It's been rumoured Google wants to buy the company. In short: it's successful and people like it.
Yet something about the site has rubbed me up the wrong way. I think it's all to do with the high proportion of beauty-related offers, and the super-low proportion of stuff I actually want to buy.
In the three months I've been signed up I haven't clicked 'buy now' once. And yet my inbox has been crammed full of beauty-related offers that I find completely irrelevant. Here are a few samples:
Then there's wrinkle reduction, next generation nails, reflexology – I could go on.
Enough is enough
I was promised great deals that I'd love. But I've ended up with a weird hotchpotch of beauty products, none of which are likely to ever appeal to me. As my email was overflowing with stuff I don't want before I joined Groupon, I've decided enough is enough and have unsubscribed.
But I'm still intrigued by the concept. Am I just outside Groupon's target market, or am I doing something wrong? Have you had a better experience? And if you've ever bought from the site, was it something you really wanted, or did you just click 'buy' because of the savings?