Turning a traditional company into an internet-only operation isn't hard. The hard bit is doing it while managing to still turn a profit.
And while many brands have struggled with the digital world, Auto Trader — one of my regular clients — has adapted impressively.
No more magazines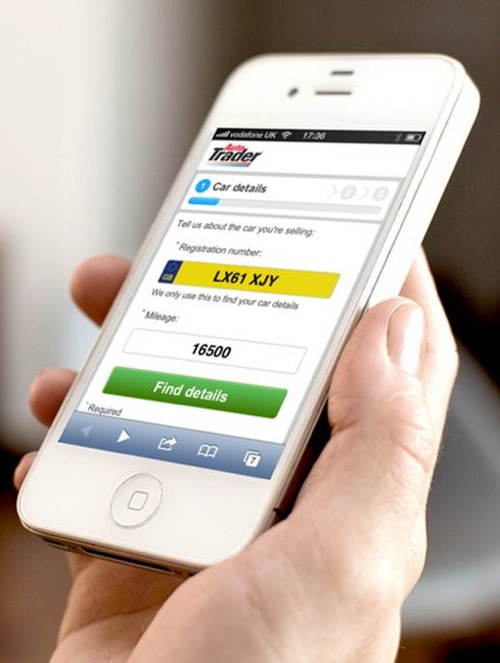 The company was once best-known for its weekly magazine full of ads for new and used cars. But the last edition rolled off the presses around a year ago.
Today, the company relies on its website and mobile apps to reach car buyers, sellers and owners.
I can't claim any credit for that long-term success, of course. But I am pleased that the first Auto Trader project I worked on recently picked up Digital Product of the Year at the British Media Awards.
This substantial project was a complete rethink of the way people can advertise their cars through Auto Trader.
The vision was to create a process that would function across desktop and mobile devices, allowing users to switch to the most convenient device at any point.
For instance, if you need to take photos of your car, you can just  grab your smart phone and upload them from there.
Simplifying a complex process
Creating an ad for your car is a complex process. You have to enter detailed information, upload images and constantly think about how to show your car in the best light.
I came into the project relatively late on, so most of the credit for the experience should go to the team that worked on it from the start.
However, I did craft virtually all the content in the process, from form labels and error messages to hint and help text. This consistent, friendly copy is designed to help and encourage visitors through the process.
Although very similar, the desktop and mobile experiences are tailored to take advantage of each device's capabilities. This introduced the challenge of delivering subtly different content while maintaining a consistent, logical experience.
It took a while for everything to come together, but I think the result is a great example of the power of UX content and microcopy.
How did it turn out? You can see for yourself by creating an ad on Auto Trader. But as far as the British Media Awards go, it's a winner.
Read my case study to learn more about this project.