It's never been easier to find photos for your website. Pile-'em-high-sell-'em-cheap stock photography companies like iStockPhoto, Shutterstock and Fotolia allow you to purchase photos for as little as a pound or two.
These sites have drastically cut the cost of getting hold of images without worrying about copyright issues. I use them, so I should know. But there's one big problem: when you pay so little, you don't get any control over who else uses the photos.
Those images are sold again and again and again. Some of them are exceptionally popular – and that can spell embarrassment for your website.
I've trawled iStockPhoto – one of the biggest stock imagery sites – to bring you these five examples of stock photography that's been rather, well, overexposed. If you're looking for images to illustrate your website, steer well clear of these.
From web hosting to chief marketing officer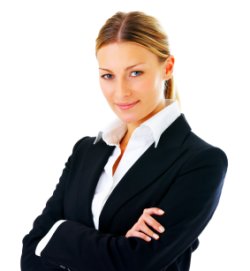 Plenty of websites seem to like the look of this lady. When she's not urging you to "get more now" over at Midphase Hosting, she's also putting in an appearance at Data102, a Colorado Springs hosting centre.
Then there's marketing. She's been standing in as a chief marketing officer for Brand Week – and been involved in this article about self branding. Busy lady.
A tired metaphor for growth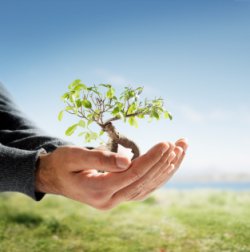 If you're growing a business, here's one visual metaphor you might want to steer clear of. It's a very well-trodden path, you see. It might have been Clydesdale Ventures that first used this image. Or maybe it was Ian Brodie. Or Accelerate Media.
In hard copy, the books Recession Thriving and Trading Pain for Peace both have strikingly similar covers. Those green shoots of recovery are certainly spreading. (more…)