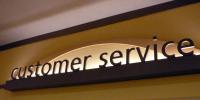 What's passion? When you say you're passionate about something, does it automatically become true?
I ask because I'm frequently astounded by the number of companies claiming to be "passionate" about some aspect of their business. Here are a few examples:
There are hundreds – probably thousands – of companies out there with similar statements on their websites. Just search Google. And because the word gets chucked around with such reckless abandon, it's started to sound insincere.
When you're kept hanging on the phone for hours by a company that claims to be "passionate about customer service", or get a crap sandwich from a chain that's "passionate about quality food", you stop believing the word "passion" means anything any more. And why should you?
Show your passion
As your customers ignore this sort of meaningless hyperbole ("passionate about service excellence", anyone?), it's time to cut the crap.
The solution is simple. You don't need to tell anyone that you're passionate. You should be able to demonstrate it. In fact, it should be obvious to anyone who visits your website or walks into your shop.
Here's an example: what inspired this post was my visit to Workhouse Coffee in Reading last week for the first Thames Valley Social Media Cafe (or, er, "coffee morning", as my girlfriend put it).
Workhouse Coffee is one of the friendliest cafes I've ever visited. And even though it doesn't say anything about passion on the sign, everyone there really cares about about coffee. You can tell from the moment you walk in.
When you say "I'd like a white coffee", they don't answer by plonking a cup of milky, generic brown liquid down in front of you. They ask you what type of coffee you like, then offer a taster or two so you can decide what to go for. In short: they care, and they show it.
That's what you need to do on your company website. Show your passion. There are lots of ways to do this – here are a few suggestions:
Publish useful advice, for free. You'll win plenty of friends by providing practical advice, with no strings attached. If you're knowledgeable and enthusiastic about what you do, people will see your passion.
Show your face. A video of real people in your business explaining what you do can go a long way towards showing how much you care. Forget the fancy production values: keep it natural and snappy.
Be available. I reckon about 95% of companies think they're passionate about customer service. You should show it by making it easy for people to contact you and always responding lightning-fast.
Be genuine. People aren't stupid. If you try and put on a front, most of them will see right through it. Use natural language on your website and don't pretend to be something you're not.
Oh, and there's one other thing. You can't fake passion. If you've got it, it'll shine through in the way you treat your customers and talk about your business. If you don't have it, no amount of claiming otherwise will fool people.
Picture: Thad Zajdowicz, via stock.xchng.